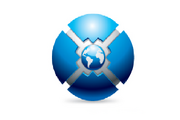 The United Nations Army (U.N.A.)
is an army that studies superhumans and is a unit of The United Nations. Its main divisions are EuroL.U.N.A. (European Logistics, United Nations Army), the European division, A.S.I.A. (Asian Statistics International Association), the Asian division, and The Anti-Barney Bunch (A.B.B.), the Barney haters division.
Members
William Tell Howard (Leader): He is the 20th generation of The Howard Family, the 4th leader of The United Nations Army, a billionaire playboy philanthropist, a war general of The Anti-Barney Bunch, an investigator, a superhero, and an enemy of The Terror Team.
Brittany Godwin-Goldilocks (Second in Command): She is the wife of William Tell Howard and the second in command of the United Nations Army. She is optimistic and adorable.
Betsy Quinn: She is a 16-year-old girl who is playful, sarcastic and athletic. She has a prehensile tail that extends, can turn into a cat, and fire razor saw blades.
Emily Elizabeth: She is an 18-year-old girl who is friendly, curious, and helpful. She can control colors, has super strength and can morph into a dog.
The Elite Union
Monica Valentina: She is a 21-year-old girl who is always cheerful, athletic and classy. She has wings, uses a bow and arrows to shoot at enemies, and can make people fall in love.
Gemma Christina-Goldilocks: She is the daughter of Brittney Godwin-Goldilocks and is charismatic, trustworthy and cute. She can create black holes and portals and shoots crystallized lasers.