The Shed 
was built in 1959 for the first test screening of The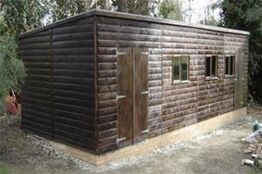 Scent of Mystery. A rotating device was built under it to make the viewers feel like they were in the film. It didn't do so well and the shed owner Pink Sheep turned it into his home theater. It is located in Philadelphia, Pennsylvania and looks like a shed. Carpet was added in 2015 to the theater.
Ad blocker interference detected!
Wikia is a free-to-use site that makes money from advertising. We have a modified experience for viewers using ad blockers

Wikia is not accessible if you've made further modifications. Remove the custom ad blocker rule(s) and the page will load as expected.