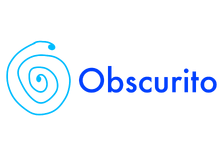 Obscuritio is a 24-hour cable network that broadcasts obscure programming and originals revolving around obscure franchises from the previous decades. It premiered on July 1st, 2015. Its sister channels are Twilight Network (formerly The Cartoon Zone), Orange Otter Network (now Golden Koala Network), and the Reena Networks. It was owned by WilliamWill Media until 2015.
In August 2016, the company that owned the channel was sold to Rodster Industries as the "unofficial" successor to the original company.
In September 3, 2018, media company, McMatthews-Taylor announced that they would buy WilliamWill Media from Rodster.
Preschool Plaza
Sylvanian Families
Maple Town
The Get-Along Gang
Adventures of the Little Koala
Ovide and the Gang
Dino Babies
Little Clowns of Happytown
Will Quack Quack
The Eggsperts
The KangaZoo Club
Muffin the Mule
Doctor Snuggles
Little People
Poppets Town
Zebby's Zoo
Hoop Dogz
Big Bag
The Babaloos
Sooty's Amazing Adventures
George and Martha
Shiny Music Hall (ピッカピカ音楽館) (Obscuritio's English Dub)
SeeMore's Playhouse
Stanley (TV series)
TBA
Cartoon Creek
Space Cats
Popples (1986 series)
Tabaluga
Kissyfur
Seabert
Foofur
Paw Paws
Anatole
Wild West C.O.W Boys of Moo Mesa
Rude Dog and the Dweebs
The Raccoons
Nightmare Ned
The Wuzzles
Hello Kitty's Furry Tale Theater
Shirt Tales
Belle and Sebastian (anime)
Chucklewood Critters
Pecola
Sitting Ducks
The Biskitts
Piggsburg Pigs
The Kids From Room 402
The Adventures of Teddy Ruxpin
The Secret Files of the Spy Dogs
Birdz
Flying Rhino Junior High
The Adventures of Blinky Bill
Trust Me, I'm a Genie
Yvon of the Yukon
Noah's Island
Widget the World Watcher
Sharky and George
Kangoo Juniors (Obscuritio's English Dub)
Street Sharks
Galaxy High
Mr. Bogus
Lazer Tag Academy
Firffels Adventures (Obscuritio Original based on the 1985 toyline "Firffels")
The Purr-Tenders (Obscuritio Original based on the 1987 Hallmark/Fisher-Price toy line of the same name)
Shorts
Sports Cartoons
Computer Critters
Film Follies
Katy the Caterpillar
Lollipop Dragon
The Adventures of Scamper the Penguin
The Wild Puffalumps
Hugo the Movie Star
The White Seal
The Velveteen Rabbit
Popples (1986 live-action movie)
The Hugga Bunch Movie
The 3 Penny Opera
Spies (1928)
Nanook of the North